Groupon: $30 for $50 Esso Car Wash Gift Card after Coupon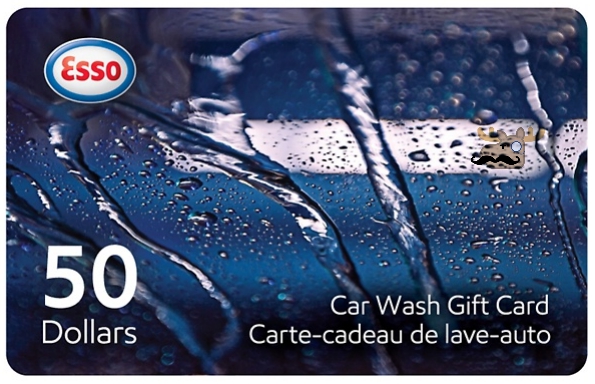 Keep your car spiffy clean with this $50 Esso Car Wash Gift Card that is being sold for $37 at Groupon Canada. Apply coupon code MYCITY20 (code now expired) to receive an extra 20% off the listed price, which brings your Esso Car Wash Gift Card down to $29.60.
* Update the extra 20% coupon has now expired, but you can still purchase the ESSO card for $37.
You can buy two of these gift cards maximum (one for personal use, one as gift) and you can use this coupon code three times; however, each coupon code is only valid for one (1) item in your order so each of the gift cards would have to be purchased in separate orders. Even though Esso gives a discount on the car wash when you buy fuel, the savings in this gift card is better than the discount given from fuelling up.
According to the website, this gift card is valid at approximately 450 participating On the Run, Marche Express, and Tiger Express locations at Esso stations in Canada. This includes over 100 Greater Toronto area locations so you are pretty much covered wherever you live. As Toronto is the largest concentration of Canadians in Canada, it is convenient to have this gift card valid at so many local locations.
The promotional value does not expire for over five years! If you happen to forget about the Esso Car Wash card for that long, then then promotional value will expire on December 31, 2020 but the amount paid never expires.
I think this is a pretty cool little deal from a mainstream company like Esso. While it is not a fuel discount (wouldn't that be awesome?) it is a pretty great deal, which is very useful come winter when you need to clean all the salt and sand off your vehicle. While I like to think of car washes as luxury, really they are helpful for keeping your car rust-free and in good shape.
The coupon expires tonight and I have no idea when the Esso card deal expires: the website just says "limited time remaining." With over 1,000 car wash gift cards purchased, this is already a really popular deal on Groupon Canada.
(Expiry: 6th August 2015)