Groupon: $21 for $60 Worth of Glasses & Sunglasses @ Clearly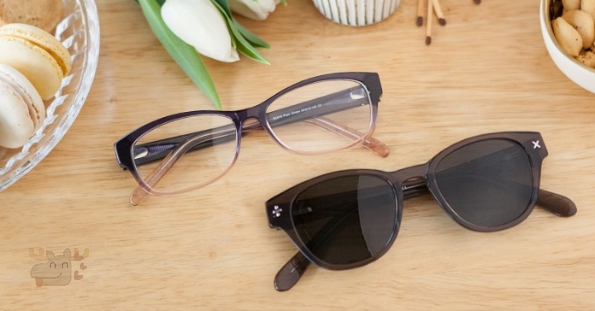 Are you in the market for a new pair of glasses or sunglasses? Purchase this Groupon voucher that gives you $60 worth of glasses for only $25 at Clearly Contacts. Use coupon code WELL15 today only for an extra 15% off - bringing this voucher down to just $21.25. Clearly.ca sells glasses starting at just $49 including free shipping. While lens upgrades may cost a bit more, you will certainly come away from this offer with a nice pair of glasses for a great price.
Clearly (Clearly Contacts) is one of the foremost online retailers of quality but affordable glasses. My partner needed new glasses and the same glasses that would cost him $400+ in a local optical store only cost $100 even with some sweet upgrades at Clearly. Essentially, this is one of the best places to go online for dependable and affordable glasses. If you need glasses, then they are not a luxury and they should not be priced like one.
This is a nation-wide deal as it is valid across Canada. You will need to use the promotional value within 90 days (amount paid never expires). There is a limit of three vouchers per person and they cannot be combined. You can buy an extra one as a gift. These vouchers are valid for sunglasses and glasses only; they are not valid towards contacts. See Groupon for the rest of the fine print.
I am happy to see that no brands or glasses appear to be excluded from this deal. That means you should be able to combine this Groupon voucher with the $49 Glasses section. Each pair of glasses is discounted to just $49 and comes with 1.59 single-vision lenses. Lens upgrades will cost a bit more, but that is what the leftover value of your voucher can be used for. Essentially, you could come out of this with a pair of glasses for $25+ (including shipping) depending on what lens upgrades you need.
Given that you cannot even find frames for that price these days, I think this is a pretty hot offer. Click through and pick yourself up a voucher.
(Expiry: 3rd September 2015 | coupon expires 1st September 2015)