Get a $20 off $50 Shop.ca Coupon Code Now! (Facebook Required)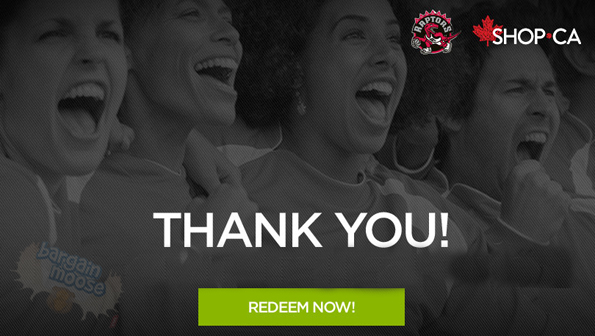 Coupon codes for Shop.ca are quite frequent, and we see them appear on a fairly recurring basis. However, one of the highest value coupon codes we've ever seen is the $20 off $50. That's exactly what they're released today! If you like the Shop.ca page on Facebook and pop your email address in on the attached link, you will instantly get a unique coupon code to save you $20 on your next purchase of $50 or more.
This coupon code is in celebration of the Toronto Raptors win!
The terms and conditions on the above page state that the code is valid on your first purchase only… but I tested it out on my existing account and it worked without any problems. Additionally, if you recently received an email from Paypal about the $40 offer from Shop.ca, it's stackable with this one. That was targeted customers only, so not everyone can avail of it – but you will know if you got it.
Also, first time customers on Shop.ca get 5x Aeroplan miles – great if you are a collector.
I've bought from Shop.ca quite a few times. In general, I find that their prices are not the hottest around, but when you apply the likes of the above coupon code to select items, you can score some very good deals.
If you're ever shopping online @ Shop.ca, be sure to check their coupon page here to see if there are more valid coupon codes for you to make use of!
(Expires: 31st December 2014)