Free Welcome Block Box ($20 Value) With New Subscription @ Nerd Block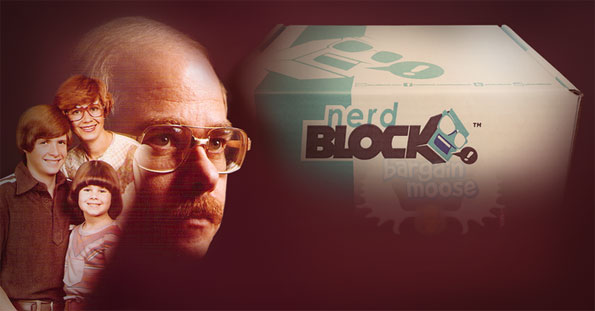 Calling all Moosers who have never subscribed to Nerd Block: you can get a FREE Welcome block box on top of the box you subscribe to.
This awesome offer is only available for new customers, so if you have never ordered from Nerd Block, then...Basically, Nerd Block is a subscription-based service that sends a box every month filled with super amazing (and ever so slightly) nerdy collectible items from highly renown brands such as Marvel, DC Comics, Star Wars and even Barbie, Hello Kitty, and more.
When you subscribe, you have the choice between a box that is: classic, arcade, horror, comic, boys JR or girls JR. You can certainly subscribe to all at the same time, but that would be pretty pricey.
While the classic, arcade and horror subscriptions are all $19.99/month, the others are cheaper, at $13.99 but still hold the same $60 value as the other boxes. There are also about 4-6 items per box, along with a t-shirt. If you subscribe to either 3 months, 6 months or a full year right off the bat, then you're also looking at saving up to 20% on your subscription.
Shipping is usually about $6 USD - $8.75 USD depending on the box that you order.
With regards to the welcome box, once you click over to Nerd Block's site, you should see this image pop-up: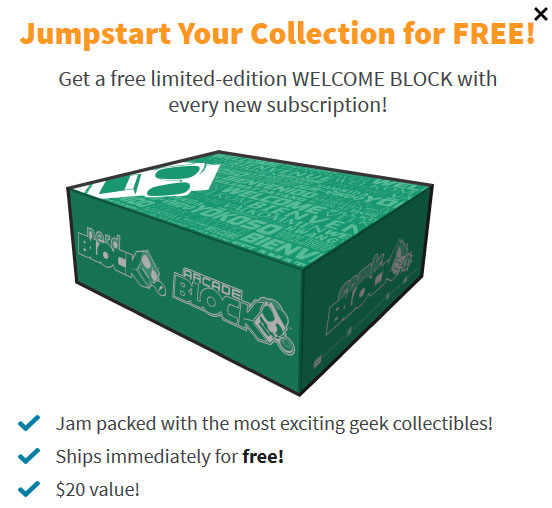 If you don't see it (perhaps because you have recently visited Nerd Block), then you could always reset your cookies in order to have it pop up again. Whether you see it pop-up or don't, you should still be able to see that each subscription comes with a "free gift", which in this case, is the welcome box.
There is no telling when this offer expires as it's for a "limited time only" but it's still pretty cool considering it comes with a sample of products from all of Nerd Block's subscription boxes and has a total value of $20.
Also keep in mind that if you take advantage of this offer, then Nerd Block promo codes won't work at the same, but make sure to check our forum for more of these so that you can save on your next subscription.
Speaking of subscription boxes, make sure to also check out Eva's post: "8 Best Subscription Boxes for Canadian Moms".
(Expiry: Unknown)