Fred & Friends Taco Truck Holders Just $15 @ Amazon.ca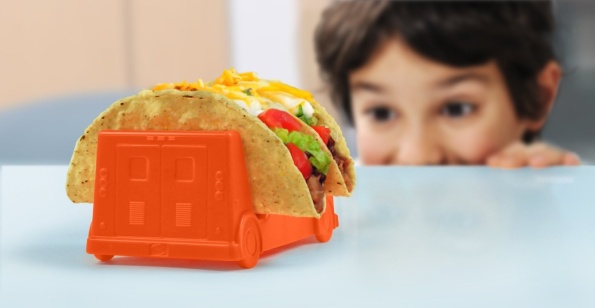 My little guy is a picky eater for sure, and one thing that I have not been able to get him to eat is tacos. I love that dish though, it is my favourite for sure so I would love to have a way that would get him to eat them as well. These Fred and Friends Taco Truck Holders may be just the thing. For just $15 you can snag these adorable taco holders for the kids at Amazon.ca. Prime members will get free shipping, but otherwise you must spend $25 or more to have your item shipped for free from Amazon.ca.
While these cute little Fred & Friends Taco Truck Holders are not on sale, they are the best price around. Plus, for just $15 you can convince your little one to eat this delicious food, or perhaps prevent them from making as much of a mess with their tacos.
Each purchase will come with 2 Taco Trucks, so if you have more than one kiddo you may want to buy two packs just in case. You unfortunately cannot select a colour, but it looks like they come in green or orange. Reading the description on other websites, each pack should come with one green and one orange truck.
Amazon.ca has free shipping on all orders over $25. If you are an Amazon Prime member you will get free shipping without having to worry about spending $25.
(Expiry: Hopefully never?)