Foxyoriginals.com Sale: 30% Off This Week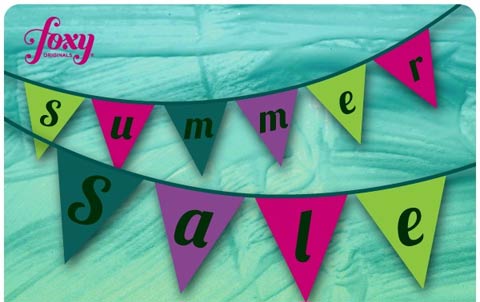 For this week only, online Canadian jewellery store FoxyOriginals.com is having a summer sale, with a special coupon code giving a 30% discount on anything there.
Click here to use the FoxyOriginals coupon code online
Coupon code: summersale
Discount: 30% off
Expires: 19th June 2011
I feel that the items on the site live up to the name, in terms of originality. There are loads of interesting pieces, and prices are pretty good too. Here are a couple of necklaces which I wouldn't mind adding to my meagre jewellery collection:
Marigold necklace for $30 or $21 with coupon code - this is a 2 sided necklace, with a different colour on each side - great for matching up to specific colours in your outfit. I think I prefer the pink and green option.
Elephant necklace is $40 or $28 with coupon - it's a bit of a bigger necklace than my usual style, but I think it's really unusual. I prefer the silver option.
Keyhole necklace for $40 or $28 with coupon - I really like the old style key hanging on this necklace. It would be a good talking point too, people may think it's a real key to a real secret lock...
In the under $25 collection, earrings lovers might be interested in these Heaven earrings for $24 or $16.80 with the coupon. They've got a lovely shape! These starfish earrings for $18 (or $12.60) are pretty funky too.