FoxyOriginals: All Sale Items Now 50% Off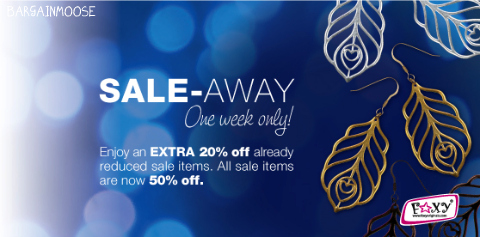 FoxyOriginals has reduced their sale jewellery an extra 20% to bring all of it down to a wonderful 50% off! FoxyOriginals is a all Canadian jewellery store with fun, funky and beautiful designs.
My favourite piece by far is the angel necklace, usually $32 on sale for $16. Next I would have to say the trillium necklace is really high on my list, it is such simplistic beauty! 1/2 price at $20 it is very reasonable. This Samba headband for only $12 would be a great addition to most outfits and a pair of peacock earrings (pictured above) for the same price are just adorable. I love peacocks! To complete your look add a lyric bracelet. All 5 beautiful pieces come to $76, just enough to get free shipping and make some woman very happy.