FoxyOriginals $60 Credit For $30 @ LivingSocial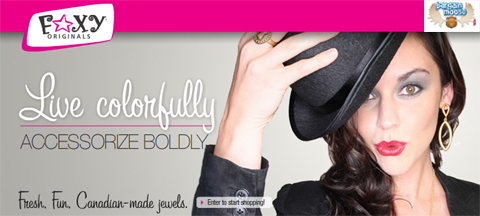 LivingSocial.com is a similar site to Groupon.com, which organises group buys to get us some really good deals. Today on the Mississauga LivingSocial, you can buy $60 credit for FoxyOriginals.com, for only $30! That's a 50% discount.
When you click through to the above link, LivingSocial has the annoying habit of changing what you see based on your IP address, where you are in the country. So you might have to manually navigate to Mississauga in their list of cities, as that's where this deal is linked to. Click "more deals" on the left of the page, then browse to Mississagua in the list of cities. You don't actually have to live in Mississauga, you can make use of this deal from anywhere in Canada.
You buy the $60 FoxyOriginals voucher for $30 on LivingSocial, and then you can spend it on Foxy at a later stage.
In case you haven't heard of them, I've posted about FoxyOriginals quite a few times here on Bargainmoose. They are a really popular Canadian jewellery store, which sells nice pieces that even Oprah likes!
As I write this deal, there are 17 hours left for you to make your purchase.
Thanks Lena!
UPDATE - Tuesday 23rd November 2010 - this deal is now on in Edmonton LivingSocial.