Forever21.com: Buy 3 Pieces of Jewellery, Get 2 Free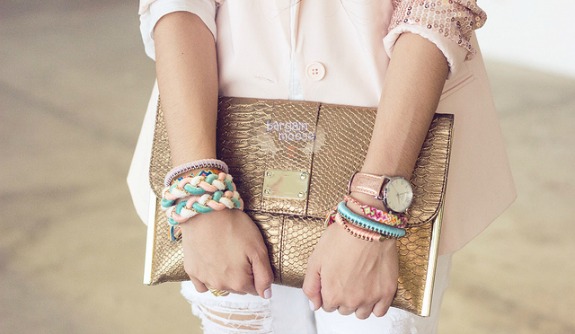 If you are a fan of costume jewelery like me, then you will want to check out this awesome deal I found at Forever 21! Today is the last day, so don't wait. Buy 3 pieces of jewellery, get 2 free!
There are literally 100's of pieces to choose from with this deal. However what I noticed as I was browsing the various styles, colours and tones is a little helpful feature they offer on right side of the site where they suggest complimentary or similiar pieces. This helped me to narrow down my choices.
I've been trying to incorporate more colour into my wardrobe, but I'm not a very flashy gal. So this season's focus on greens of all shades works well for me. And although I've never been a fan of yellow gold tones until this season, I have found myself gravitating more towards gold costume jewelery. Of course it helps that it's very popular right now so interesting pieces aren't hard to find.
Therefore with the green and gold colour combination in mind I set out to find a few different pieces that I could mix and match throughout the season. Here is what I came up with:
For all five pieces it came to $38.40, which makes each piece only $7.80!
The Buy 3 Get 2 Free applies to multiple groupings, so I went ahead and added 5 more pieces to my basket. This time I incorporated some black and gold pieces:
With 10 pieces in my basket my total was now $78.80 keeping my $7.80 per piece price (total fluke). However, now that I have spent over $60 my shipping is free  - sweet!
Spending under $100 for 10 pieces of costume jewelery for at least one season is a win-win in my books!
Please note: this offer is available online only.
(Expiry: 25th June 2014)