Fisher-Price Sing-a-Song Med Kit was $25 | Now $13.49 @ Amazon.ca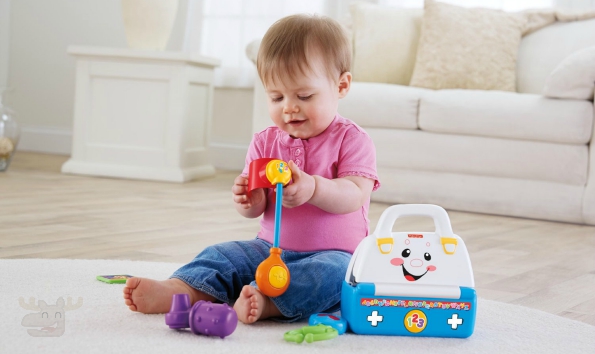 Amazon Canada has a delightful sale on the Fisher-Price Sing-a-Song Med Kit for children. Originally $24.99, this kit is now on sale for $13.49 for a limited time. Receive free shipping with Amazon Prime or else shipping is free on orders of $25 or more.
I price compared the Fisher-Price Sing-a-Song Med Kit at Walmart Canada where it retails for $20 and at Toys R Us Canada where it retails for $29.99. Let your child get an early start on playing doctor with this med kit complete with accessories that store inside the kit.
The kit includes four pieces perfect for role-playing doctor: blood pressure cuff, teethable otoscope, clicker stethoscope, and a learning card. This might also be a good way to make your child familiar with the shapes of these objects so doctor check-ups go smoother.
There are over 25 learning songs, tunes, and phrases built into the Med Kit. There are two modes of play as well: learning and music. In one mode, the med kit will just play music and in the other mode your child will be encouraged to learn. One reviewer at Toys R Us said:
My little one loved to play with the Dr kit and fix boo boos, they giggle at the songs as they play. Strong product and easy to grasp for little hands.
I think that is so cute that the child was trying to fix boo boos with their doctor kit. This kit looks like a great toy and an easy hit with young kids. It is designed for ages one to about three. However, you know your child's learning level best.
Note: this is the English only version. The French version is currently $18.74, which is not a bad price but the English kit is just a much better deal right now.
Pick this lovely little kit up for your child or give it as a gift to friends with children. This kit would also make a great Christmas gift. For less than $14, you cannot go wrong.
(Expiry: unknown)