Exploding Kittens now available on Amazon.ca! ($25 & Free Shipping)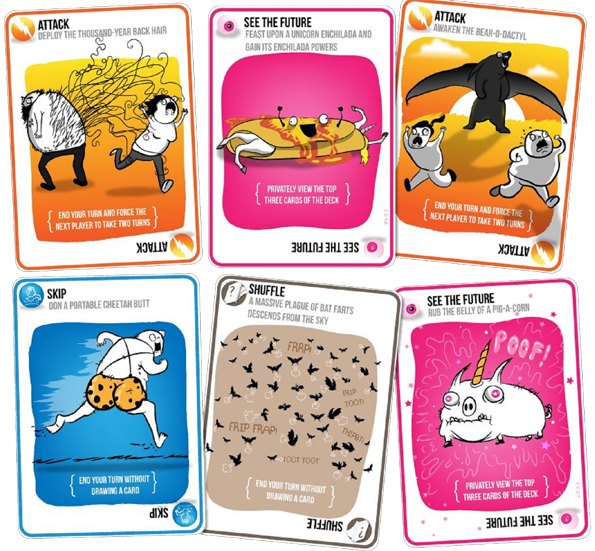 While browsing on Amazon this morning, an item appeared in my sidebar which I'd never heard of and was intrigued by – the Exploding Kittens board game! This Kickstarter project is now available to buy on Amazon Canada, and you can buy either the original or the NSFW (not safe for work) version for only $25 with free shipping to your home.
Exloding Kittens "exploded" here on Kickstarter back in January 2015, and in under seven hours, they had reached a million dollars! Holy cow! Within three weeks, they were the most backed campaign in Kickstarter history – how have I never heard of it before today!!?
So while this isn't exactly a "deal" in and of itself in terms of how we normally write things here on Bargainmoose, it's a deal because it's not available at this price anywhere else in Canada – in fact, it's quite hard to get. I did find the Exploding Kittens game for $50 at Fortress Geek, but that didn't even come with free shipping.
I am a huge fan of Cards Against Humanity, which we've mentioned here on Bargainmoose a few times in the past. So Exploding Kittens is exactly the type of board game that I love – I would prefer the NSFW version though. Even the box cover intrigues me – a card game for people who are into kittens and explosion and boob wizards and sometimes butts. NICE!
The game illustrations are done by an artist from The Oatmeal, another pretty popular online publication. The art looks fantastic, as you can see in the image above.
How about you? Want to get this game for the Christmas season?
(Expires: never?)