Evenflo Portable Baby Suite Deluxe now $78 @ Amazon.ca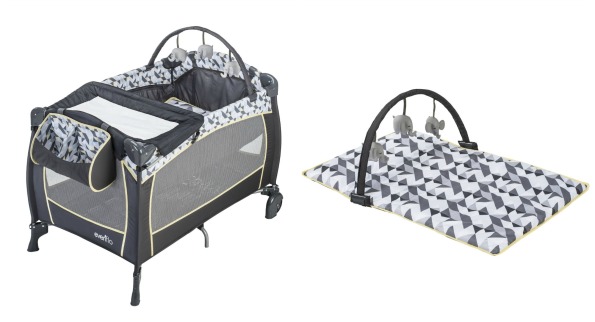 As new parents, you can pass up on a lot of things that people will claim are "indispensable" for your baby. One thing you cannot pass up on, in my opinion, is a play yard. This Evenflo Portable Baby Suite is on sale at Amazon at the moment for only $77.54. At that price, it is 48% off its original price of $149.99. That's a great price for an essential item.
I think unisex style furniture is the way to go when buying for babies. That way you can pass the items down to your other children and get maximum use out of your purchases!
I've done price comparison with other stores, and Amazon has the best price out there by far. Costco sells this same play pen for $128.99 and Toys R US sells it for $179.99. That's a $100 price difference with the Toys R Us pricing!
Regardless of the great price, this playpen is pretty awesome. It has built in mobile to keep your child entertained, a diaper changing table and a little storage bag attached to the side of the playpen.
Shipping is free for this Evenflo playpen, it ships right to your doorstep!
(Expiry: Unknown)