Eureka Complete DVD Boxset For Only $100 @ Amazon.ca Today Only (Black Friday Week & Other Deals Too)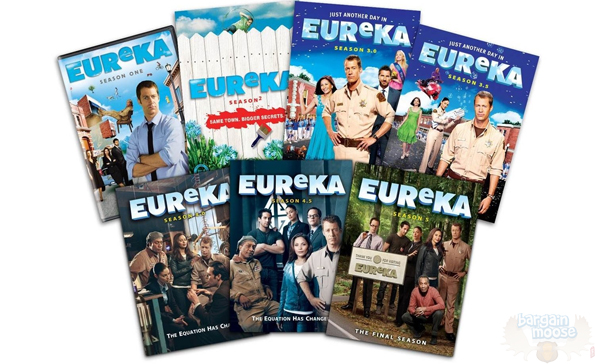 The headliner item in today's early Amazon Black Friday deals is the DVD boxset of A Town Called Eureka, containing the 5 seasons of this hit show. And you can get it for only $99.99 with free shipping!
The deal is for today only, 21st November 2012, so grab it now if you are interested.
I've actually never seen this show myself, so I cannot personally recommend it one way or the other. Here's the blurb from Amazon:
Welcome to Eureka, a small, secluded town populated by America's brightest scientists whose work lead to innovative discoveries and, more often than not, unnatural and hilarious chaos!
And over on IMDB, this TV show receives a rating of 7.6/10, which seems pretty good my IMDB standards. It's going on my list of shows to watch when I can find a minute to spare in the evenings!
And just a quick rundown of some of the other deals today:
All today only!
(Expires 21st November 2012)