eBay Canada: Discounted Dooney & Bourke Boutique 30%+ Off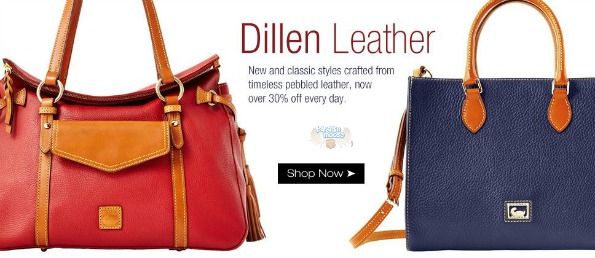 An authentic Dooney & Bourke discount boutique has just opened on eBay. They boast 30% off and more savings on Dooney & Bourke handbags, accessories, and more.
They do not list the original prices (so I am looking them up on Dooney.com) but the prices they do have seem decent for leather goods. This Dooney & Bourke DB Retro Satchel, Black is on sale for $113.46 CAN (approx). Shipping is $14.25 and they estimate duties/customs (which you pay at checkout) to be around $21. You are looking at around $150 total. If you were to buy this same bag directly from Dooney.com you would have to pay $218 US + shipping + customs.
The Dooney & Bourke Dillen II North/South Triple Zip, Black/Black is on sale for $74.94 CAN. Shipping costs $13.32 and duties/customs costs $14.63 and is charged upon checkout. There are no extra fees upon delivery. For this bag you will pay around $103 total. The same bag is $138 US on Dooney.com and you would still have to pay shipping and customs on top of that.
The extra fees for shipping and customs might scare you, but don't let them! The price you get at checkout is the price you pay, and there are no extra import fees upon delivery. Even with the shipping and customs fees, you are saving a nice chunk of money off the original price for these bags. I know this brand is currently really hot and I was pleased as punch to find this deal.
Shipping varies per item.
(Expiry: Unknown)