eBay Canada: $50 Sport Chek (& Atmosphere) Gift Card Only $40 & Free Shipping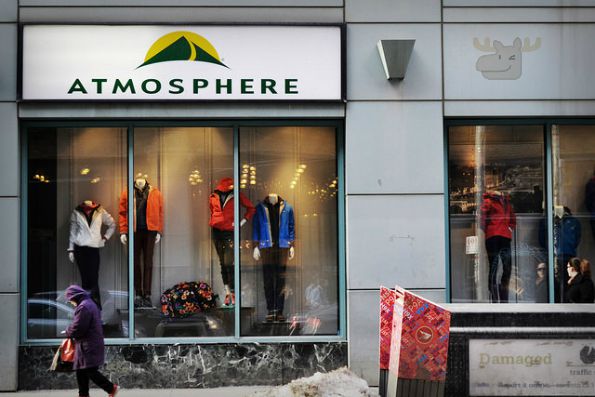 We are back with another sweet discount on a gift card at eBay Canada. Purchase a $50 Sport Chek Gift Card for only $40 right now from seller giftcardstore (770) who has good ratings with plenty of cards already sold.
Your gift card will be sent by regular post as you are receiving a physical gift card (not an e-card). It will take the gift card between five and seven days to arrive at your address. These gift cards are an excellent way to save money (20%) before you actually buy anything: when combined with sale priced clothing, footwear, and more... you really can save!
There is a limit of five gift cards per account. You can use this gift card at both Sport Chek and Atmosphere stores across Canada with a few exclusions:
Valid in Sport Chek and Atmosphere retail locations excluding Atmosphere stores located in Grand Prairie, AB, Whitehorse, YK, Orleans, ON, and stores located in the Province of Quebec.
As you can see, this appears to only be valid in store and not for Sport Chek's online website. That is fine with me, as Sport Chek's online website never has what I want in stock. I might as well drive 10 minutes to my local store to find it.
Like the previous Roots and Le Chateau cards, this card is shipped INACTIVE. You will need to visit https://ebay.giftcardactivate.com to activate your gift card when it arrives. Again: do not activate the gift card before it arrives or you run the risk of someone else getting their hands on your gift card and using it.
Sport Chek and Atmosphere really have some amazing sales: especially in store. I have bought shirts for $15 that would regularly retail for over $50 and I have purchased $20 pairs of shoes when they would have cost $100+. If you hit Atmosphere (my favourite) and Sport Chek during their massive clear-outs, you are absolutely golden. North Face is one of my favourite jacket brands and both these stores carry them. If I could find one for 50% off and then use this gift card, which is already 20% off, to pay for it... I would be very happy with that deal.
(Expiry: Unknown)