Download Amazon's Kindle App & Get $8 Free Credit Plus Up To 91% Off eBooks!!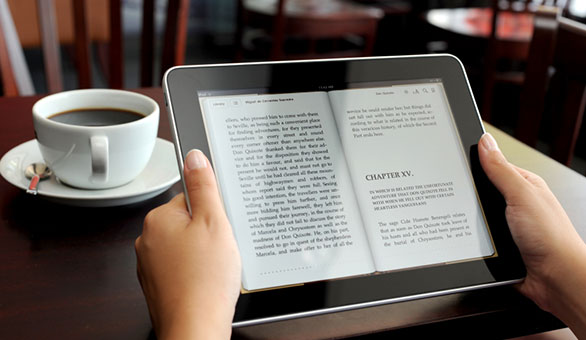 Hey, you! Yeah, you avid reader over there! Check out this offer from Amazon Canada before it is too late. For a limited time, you can download Amazon's free Kindle Reading App and you will get a free $8 credit to use towards purchasing your favourite eBook on Amazon.ca! This is the first time that Amazon.ca has offered something like this, and it is a fabulous deal for sure.
When you download the Kindle App from Amazon.ca for the first time, you will receive an $8 credit for an eBook. Downloading the app and receiving the offer is super simple and totally wroth the 3 minutes it will take. First, follow the link above and click "download" to start downloading the free Kindle app to your device. Then, open the app and sign in with your Amazon account. Then all you have to do is snag some eBooks and start reading. Luckily enough, on a good day you can get up to 91% off eBooks on Amazon.ca too. So you can score two great deals all at once.
The Kindle app is available for most smartphones, tablets, and even computers. You can take your favourite eBook with you pretty much everywhere you go, and you only need to buy it once. You can sync all your books to all your devices and even sync to the furthest read page so you won't lose your spot when jumping from one device to the other.
In the Kindle eBook store on Amazon.ca  you can score some serious discounts on a variety of eBooks. Your $8 credit could score you plenty of books to get you started. Diary of a 6th Grade Ninja is one the kids will love. It was originally $9.27 and now it is just $0.99. This book will be great for kids between the ages of 7 and 10, and perhaps even a bit older depending on your child's reading level. For the younger kids, they may enjoy the Marc Brown children's book called Arthur's New Puppy. It was $8.49 and now it is $1.99.
For the grown ups, you might enjoy the NY Times Bestseller novel by Douglas E. Richards, Split Second. This popular book was originally $18.81 and you can own it on all your devices thanks to Amazon's Kindle app for just $1.99.
Moosers, do you see any books that you would love to read on your new Kindle app?
(Expiry: Unknown)