$40 for $50 Gap Options Gift Card @ Staples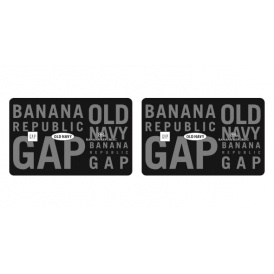 Well this is an unexpected, hot little deal! I wasn't aware that Staples.ca sold gift cards but I am now as they've got two $50 gift cards for just $40! This essentially means 20% off your purchase at any of the Gap brand stores -- Gap, Old Navy and Banana Republic.
Finding discounts gift cards is such a score because if you wait for a sale at that particular retailer to use the card, your savings just multiply.
Here's the catch - Staples' free shipping threshold is $45 so if you're only purchasing one card, top up your order with another small item to avoid a $15 (!) shipping charge. The ship-to-store option doesn't appear to be free, either.
You never know the inventory Staples might have for this sort of thing so I wouldn't wait. Snatch these up before they're gone, Moosers!
(Expires: Unknown)