Deal Ticker Canada: $10 For A Leather Pull Tab iPhone/iPod Holster Case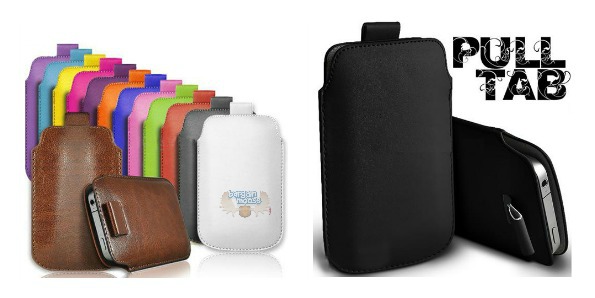 Deal Ticker Canada has leather pull tab holster cases for iPhone and iPods.  You can buy an unlimited amount of vouchers for personal use and gifts.  The vouchers do not expire and shipping and taxes are included.  This cannot be combined with any other offers or promotions and deal will end on January 17th 2013.
This is a nice change from the standard plastic cases you see everywhere.  These are soft Napa leather exterior with a self-retracting pull tab feature for easy access.  It's an executive look with smooth finish and slim profile and the case is lined with microfiber which cleans your device every time you use it.
The case is compatible with all versions of iPhone, (Apple iPhone 3/3s, iPhone 4/4S, iPhone 5/5S, and most iPods (1st/2nd/3rd generation IPod and iPod Touch).  There are 13 colours available to choose from, light purple, light blue, yellow, fuchsia, purple, orange, blue, rose, lime green, brick red, black, white and brown.
Get one for yourself and more for gifts.  Just about everyone you know has an iPod or iPhone these days!
(Expiry: 17th January 2013)