Chuck: The Complete Series [Blu-Ray] Only $55 @ Amazon Canada *HOT* (EXPIRED)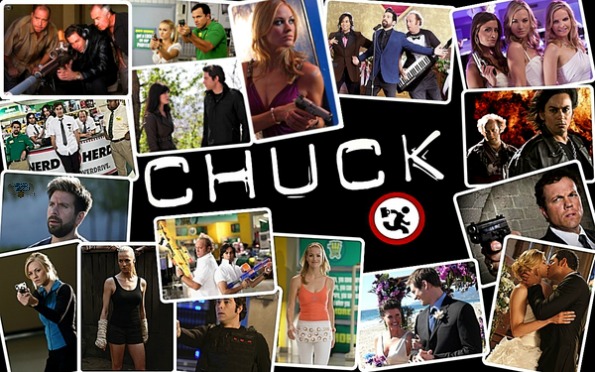 Chuck: The Complete Series [Blu-Ray] has dropped from $140.17 down to just $54.99 with free shipping from Amazon Canada.
The cheapest I have ever seen this Blu-Ray box set before is $73.99 on a lightning deal. I bought it that day (over a year ago) for my husband, as he is a fan of the series. I just price compared this set with other online retailers. Walmart has the complete Chunk on for $127.92 and Best buy Canada sells the same set for $154.99.
This boxed set includes Chunk: Seasons One through Five as well as a plethora of bonus features including declassified scenes, an inside look at character development and casting sessions, interviews with the cast, gag reels, and more.
I am not a good one to tell you about this series as I have never watched it - but other buyers seem to rather enjoy Chunk and think it holds up to multiple viewings. One reviewer said:
Love the series on TV and was happy to buy it from Amazon. The package came well packaged. There was one disk that didn't want to play, took it out blew on it. Blew air in the machine and voile it played no problem at all. I love that it was funny, romantic and total escapism from reality. Wonderful series.
Now, if you like this series then you may already have a bunch of the seasons on Blu-Ray. it would make no sense to buy the entire series again when Amazon Canada has individual seasons steeply discounted as well. If you just need a few seasons then shop from this list:
As you can see, each season is just $15 so if you have more than a few to buy, you are better off with the entire collection. If you were to purchase all the seasons individually, it would cost you just under $75.
Receive free shipping on orders of $25 or more from Amazon Canada.
(Expiry: unknown)