Chapters Indigo Canada: $10 Bonus Card with $50 Purchase (In Store)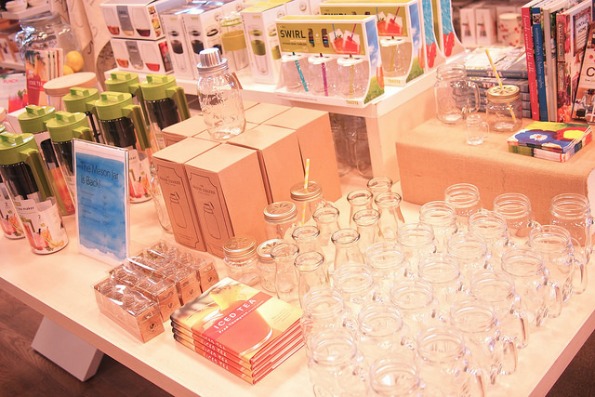 Now is the time to shop in store at Chapters Indigo Canada. Their current promotion will give you a $10 bonus card with a $50 in store purchase.
There are quite a few exclusions to this offer, so here they are:
Excludes red and white stickered SALE items, gift cards, electronics & related accessories, tablets, Lego Friends, Lego Mindstorm, American Girl products, Indigo Love of Reading foundation products, donations and loyalty memberships.
While most of this list does not faze me, I am annoyed that red and white stickered sales items will not go towards earning your $10 bonus card. However, I am delighted to see that books are not excluded from this offer. Thus, you can take your book list for school to Chapters and not only knock off some of your back to school shopping, but also receive a little freebie. There is one card per transaction and per customer.
Now, the $10 bonus card is valid from the 25th of August up until the 10th of September. It has to be used all in one purchase. There appears to be no restriction on what it can be used on except that it cannot be redeemed for cash or credit. I am curious if you can redeem it online, but for some reason I highly doubt it.
I buy most of my books online, which makes sense if you are buying hardcovers, as Chapters offers 30% off hardcovers online compared to their in store prices. However, softcover books are fair game and they have a budding home section full of very pretty items too. There are also some items I would never buy online like bookends. They are so heavy that they do not qualify for free shipping. I have a love affair with bookends so I have wanted a pair for years. Shopping in store at Chapters is also a great way to meet new books because you can flip through the physical copies and see what you like.
Some of the larger toys for children are also best to buy in store because they are over-sized (so excluded from free shipping). Items like this Classic Walker Wagon and this 10580 LEGO DUPLO Deluxe Box of Fun would cost you shipping fees if you bought them online. Pick them up in store to avoid shipping fees and get a bonus $10 card to spend later.
Image credit: Rick Chung
(Expiry: 24th August 2014)