Buffy the Vampire Slayer: The Complete Series Only $68 @ Amazon.ca (EXPIRED)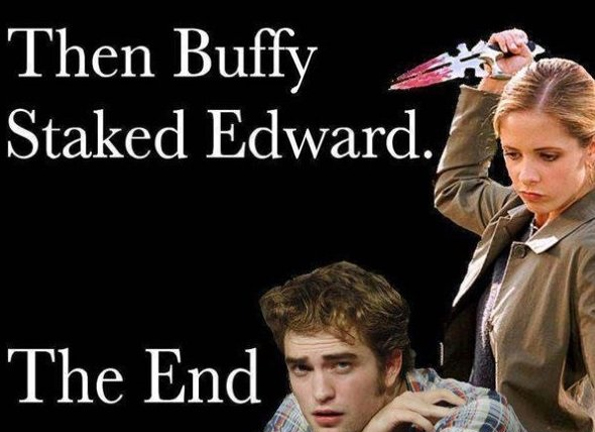 This week, Amazon.ca seems to be having quite a few great one-day only deals on various movies and TV boxsets. One of their headliners today is this DVD set of Buffy the Vampire Slayer: The Complete Series. Regularly priced at $199.98, you can grab it today for only $67.99 with free super saver shipping!
The DVD boxset contains all glorious seven seasons of this cult classic TV show, that's 144 episodes of vampire-ass kicking yumminess. So, technically that equates to only $0.47 per episode, if you look at it that way. Yes… you can probably watch many of these via streaming in some fashion or other (e.g. Netflix), but it's not quite the same as owning the complete DVD boxset to stand proud on your shelf.
I can't see the exact same set for sale anywhere else just now, for a valid price comparison. But if you're buying the seasons individually, you'd be talking a lot more moolah (e.g. $153 @ Walmart).
I have a slightly older version of this Buffy boxset, it's not quite as red and pretty as this edition. I bought the set about 10 years ago, and it took me a few months to get through all the episodes. To be honest, the show starts off pretty corny but then the characters and story-lines develop and it's turned out to be one of my all-time favourite shows. Even my partner grew to like it – he detested the early episodes and wouldn't watch it with me… but towards the end, he started to see a few of the amazing episodes and started getting into it.
One of my favourites was an episode called Hush. It scared me muchly. Here's a wiki quote:
A group of fairy tale ghouls named "The Gentlemen" come to town and steal everyone's voices, leaving them unable to scream when The Gentlemen cut out their hearts.
Freaky deaky. Did you have a fave episode of Buffy?
Needless to say, most reviews on Amazon.ca give this Buffy boxset a rating of 5 stars, with one person even stating that it consumed their life.
Some other one-day only deals @ Amazon today:
(Expires 26th August 2014)