Breaking Bad: The Complete Series Was $161 | Now $70 & Free Shipping @ Amazon Canada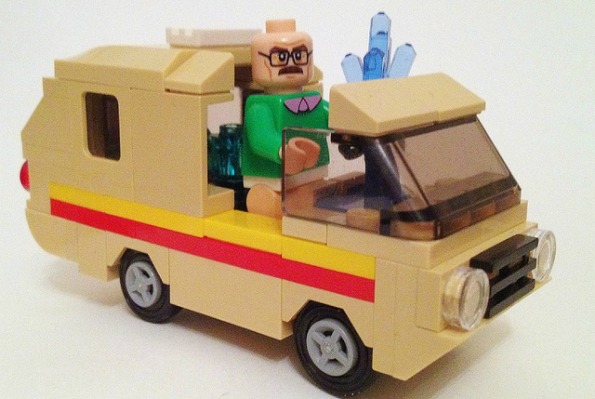 If you are a fan of Breaking Bad, need to get your fix and Better Call Saul just isn't getting you that high, you could get this hot deal from Amazon today. Get the complete series of Breaking Bad today for only $69.99, with a regular price of $160.99. Because the set is over $25, it will also ship for free.
This is the DVD set and has about 3000 minutes of terrifying goodness. If you were sick or had to stay up for over two straight days, you could watch this entire set in those 50 hours.
If you haven't seen Breaking Bad, you really are missing out on one of television's greatest series. The show has its emotional moments and also its gruesome. There were times I had to look away and many times I could not look away. The adventures of Walter White and his gang make for some amazing TV!
Just to show you that this is the best price around, check it out at Walmart, where it sells for $107.97, although it does have a bonus bottle opener. I don't think I'd pay $37 for a bottle opener. I didn't see this set anywhere else on DVD, but know that the blu-ray set is about 2.5 times the price of this set at Amazon.
If you are more of a collector, Amazon also has a sweet deal at 63% off today on the Breaking Bad: The Complete Series Limited Edition 2014 Barrel. It regularly sells for $299.99 and is now on sale for $109.99. It has been on sale before, but not for this low of a price. Walmart sells it for $210.97. Otherwise, I didn't see this set elsewhere either.
I'd love to pick up this set just to watch the two-hour documentary that is included.
You can take a read of the reviews yourself, but as you'll see, the general consensus is that everyone loves Breaking Bad and loves the collector's set as well.
This might make a fantastic Father's Day gift!
Photo credit: Barry
(Expiry: Unknown)