Borderlands: Pre-Sequel (Xbox 360 | PS3) Only $30 @ Amazon.ca!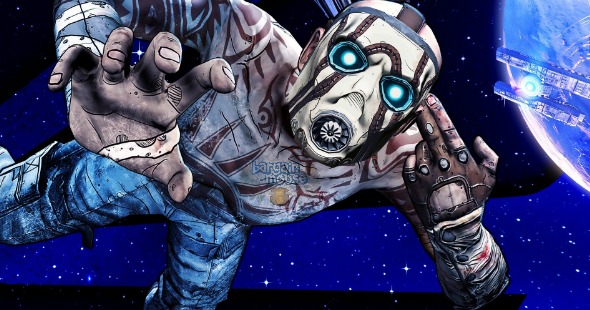 Borderlands Fan? Right now Amazon.ca has the Borderlands: The Pre Sequel for both Xbox 360 and PlayStation 3 for only $30. The PC version is priced at $39.99 which is still $20 lower than everywhere else. Not only is this 50% off of their regular price, but it is also $10 less than the previous lowest price we blogged. Amazon also ships your purchase for free if it is over $25, so you will get that too.
This may be your only chance to feel the moon's low gravity without actually going to the moon. In every jump and stomp of this Borderlands: The Pre Sequel you will feel like you are walking on the moon. This pre-sequel is set to take place between the previous Borderlands and Borderlands 2 games. During this game, you will witness how the villain Handsome Jack transforms into the power hungry enemy that we know him as in Borderlands 2.
There are two new features as well as four playable characters in Borderlands: The Pre Sequel. The two new features include laser guns as well as items that have a certain cryogenic element to them. When an item is cryogenic, it can be used to either freeze or slow down your enemies.
The four new playable characters will keep the game interesting for you. Choose to be Athena the Gladiator, Claptrap the goofy robot, Nisha the Lawbringer, or Wilhelm the Enforcer. The possibilities are endless! You will probably remember these four characters as being bosses you battled in the previous Borderlands games.
Just to ensure that you are getting the absolute lowest price, I did a little price comparison at some other Canadian retailers who have this game:
Borderlands The Pre-Sequel is $59.96 @ Walmart.ca
Borderlands The Pre-Sequel is $54.99 @ Coscto.ca
Borderlands The Pre-Sequel is $59.99 @ FutureShop.ca
If you are a fan of first person shooters, then I would give this game a shot. No pun intended! Borderlands: The Pre-Sequel was first launched on the 14th of October, 2014. The last time we blogged about this game title was just two days ago when it was $39.99 and I was amazed at the price then. So far, I have liked Borderlands and Borderlands 2 when I have played them.
If you purchase this game now, Amazon Canada states that it will arrive before Christmas. This would be a great gift if you have a teenage son or gaming hubby. Keep in mind that this game is rated M for Mature.
(Expiry: Unknown)