Bed & Breakfast Promo Code: Free Gift Card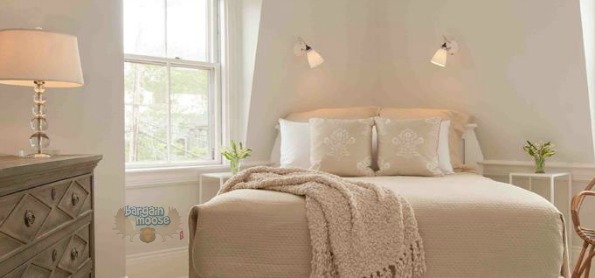 If you are looking for an amazing gift idea for a new couple, a couple celebrating their anniversary, or just for someone (including yourself) who needs a little getaway, consider a Bed & Breakfast gift card. Right now you can use the promo code below to get yourself a free $100 gift card when you buy $350 in gift cards.
Click here to shop @ Bedandbreakfast.com now
Coupon Code: BIG100
Discount: $100 gift with purchase
Expiry: 5th November 2014
You might have to think fast on this promo, as its only on until the end of the day tomorrow. What's also great about this promotion is that you only need to buy a total of $350 in gift cards, but you don't need to buy one large gift card. You can split it up anyway you'd like. If you are an employer, this might make a wonderful gift for your employees. I'm sure they'd appreciate a $50 or $100 gift card for Christmas and you won't have to tell them that you got $100 free. If they work for you, you are probably well aware that they need a break! Add a paid day off into the mix and that would make a winner Christmas gift.
Bed and Breakfast has places all over Canada, the U.S., and beyond. This would make a gift for someone who is staying close to home, or going abroad. If this person is you, you won't mind saving yourself $100 off the total cost of your trip either.
Note that when you search for your destination, it will tell you if the inn accepts the gift cards. For instance, I love Collingwood and while I don't really enjoy paying inordinate amounts to stay in the village, I could stay a night (or three) at the Pretty River Valley Country Inn. Normally $145 a night, instead of paying $435 for those three nights, I'd pay only the $350 I spent on the initial gift cards.
I noticed that Bed & Breakfast also has another promo code starting on November 6th, so if you are reading this a little late, don't be shy to grab that promo code to use on your purchase. The free gift cards aren't as large as this one, but the total purchase is less too.