Bed & Breakfast Promo Code: Free $100 Gift Card With Purchase Of $350+ Gift Card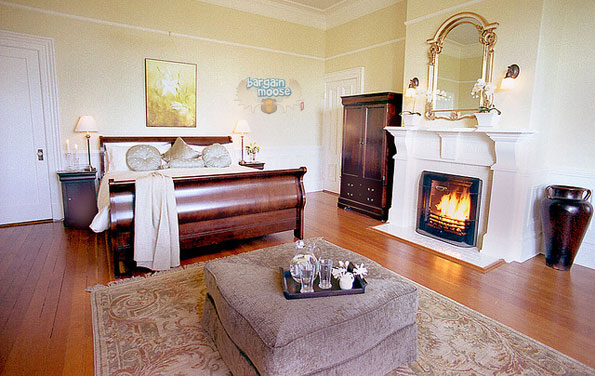 Planning to travel? Then check out Bed and Breakfast because on top of featuring thousands of unique inns and lodgings, you can also use their current promotion to get a freebie! Spend over $350 on a gift card and use the code below to get a free gift card with $100 pre-loaded on it.
Click here to get a gift card @ BedAndBreakfast.com now
Coupon code: LABORDAY100
Discount: free $100 gift card with a gift card purchase $350+
Expiry: 1st September 2014
Admittedly, this isn't the first time that Bed and Breakfast releases a promotion such as this one and in fact, there are a couple of others valid coupons on the Bargainmoose forum right now, which you could use after the one above expires. For instance, there is a Bed and Breakfast coupon code for a $20 gift card on a gift card purchase of over $100 or there is also a code for a free $50 Restaurant.com gift card with purchase of a Bed and Breakfast gift card over $100. However, what makes their newest promotion so unique is that it's the highest value one that they have ever released (or perhaps that they have released in a very long time).
Considering that you will essentially be paying just $350 for a total valued sum of $450 ($350 for the first gift card and $100 for the free one), this means that you're essentially saving 22.22%! Of course, you can choose to either give your second gift card as a gift to someone but my suggestion would be to definitely keep it for either a future booking or perhaps to try and use on food at your reservation. It could even be used to extend your stay once your there. In either case, it definitely has multiple uses and free stuff is always great!
What I like though is that if you choose to give it as a gift, then you could use a picture of your own choosing on the cover of the gift card and you can also personalize it by specifying who it's for, from who along with a 300-character message.
Keep in mind that since Bed and Breakfast only ships gift cards to US addresses, you will need to select the e-mail option for the delivery method. In either case, that was is definitely an even better one as on top of receiving your gift card immediately upon completing your payment, you also won't have to worry about any additional fees.