Batman: Arkham City- Game of the Year Edition for $29.99 (Save $20) at Amazon.ca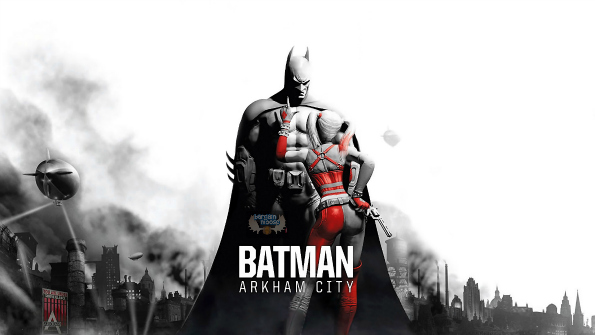 It's the game of the year and it's Batman! Amazing gaming deals right here on Bargainmoose! Same Moose time! Same Moose channel.
(Even though they now say temporarily out of stock on the above links, you can still place your order and wait for it to arrive)
This is the same game that was released in October but it has a bunch of extras. You get maps, skins, a free movie and a bunch of other stuff. Here is the rundown of the pack-ins from the Amazon.com page:
The Game of the Year Edition includes Harley Quinn's Revenge. Now more dangerous than ever and leading a homicidal gang of her own, she is hell-bent on taking revenge against the Dark Knight.
Bonus content includes: Catwoman Pack, Robin Bundle Pack, Nightwing Bundle Pack, Arkham City Skins Pack and Challenge Map Pack
Download Batman Year One movie from PSN or XBL
Harley Quinn's Revenge contains over 2 hours of content, new storyline and enemies, play as both Batman and Robin, new environments and new collectables
And of course free shipping.
At this price point I am picking up a copy as soon as I'm done writing this. I'm a moderate Batman fan and I've never played this game but I'm pretty excited to get it. It has a rating of 96 (!!) on metacritic (94 for xBox) so you know it's gotta be good. If you played the first one and haven't already gotten all the DLC but you want it, this would actually be worth the $30, I think.
(Expired: Unknown. Limited Quantity)