Bath & Body Works: Free 2oz Body Lotion With Purchase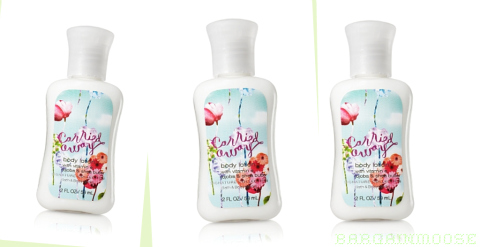 If you bring the attached printable coupon in to Bath & Body Works this weekend, and make a purchase (no matter how small) you will get a free 2oz bottle of their new Carried Away body lotion. I wonder what it smells like... probably something yummy.
If you get one, let us know what it smells like! I really love the scents they come out with for their different product lines. the Japanese Blossom is just gorgeous, but the Sensual Amber is my favourite. Just a nice little freebie if you are getting anything at B&BW this weekend.
Coupon good only Friday - Sunday which is the 28th - 30th, January 2011.