Bath & Body Works Canada: Buy 3 Get 3 Free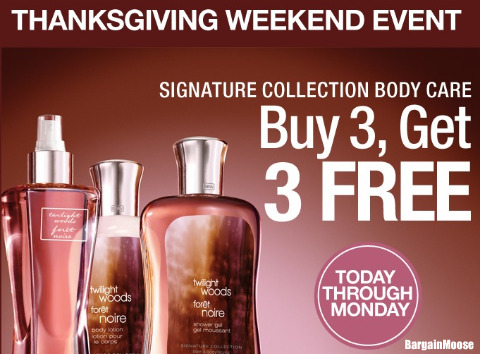 Celebrate Thanksgiving with Bath and Body Works! Buy 3 signature collection products and get 3 free! I know tons of people love B&BW, and if you have never been there before this is your excuse to go! Offer goes through Monday, October 11, 2010.
I have some fabulous smelling B&BW lotion I think called Japanese Blossom or something... and some of their soap called Sensual Amber that is to die for. I just love their selection and scents. Their prices and deals are AMAZING too!