Artscow Coupon Code: Mouse Pad Was $7 | Now 99¢ & Free Shipping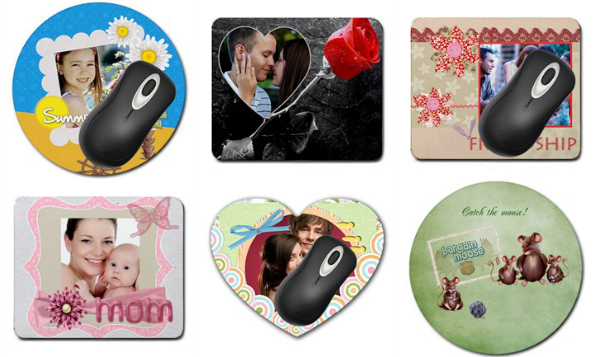 Artscow is back with their 99¢ mouse pad deal. These mouse pads retail for $5.99 to $6.99 regularly, but you will only pay 99¢ and receive free shipping.
Click here to choose a mouse pad design @ Artscow now
Coupon Code: Z099MOUSEPADJBVQV
Discount: $5 - $6 off mouse pad
Expiry: Unknown
This may be an inexpensive mouse pad, but the quality is decent. I have ordered items from Artscow before and was surprised that they were such decent quality for the price. At this price, it is certainly worth it - especially as the coupon includes free shipping.
This coupon code is valid on only one mouse pad. Additional mouse pads will cost you $3.99 each. Each mouse pad can be designed with a custom background and a custom picture. You can choose from square, round, or heart-shaped mouse pads. Also, choose from a single image or a collage of images on your personalized mouse pad.
Scroll down in each listing to check out pretty design templates you can use. I like the round mouse pad myself and would only put one image on it.
Not everyone needs a mouse pad, but it sure is useful. I currently use a gaming mat (same material as a mouse pad) under my laptop and under my mouse. While I could just use the mouse on the tablecloth, it just is not as smooth as the pad. If you do not need a mouse pad (like me), then buy one of these for someone else. Mother's Day is approaching so now is a good idea to think if fun little things to give her. Try a personalized mouse pad with a picture of your mother and yourself upon it.
while Christmas is a ways away, it is never too early to start collecting stocking stuffers. A mouse pad for 99¢ inclusive of shipping would make a great addition to someone's stocking.
There are reports that the website is extremely slow, now that this deal is being spread around the web. You will also need an account with Artscow (free to make) before you can customize your mouse pad.
All prices are in USD. The mouse pad ships in from overseas, so expect shipping to run up to four weeks.