Amazon Canada: Wolf Of Wall Street Only $10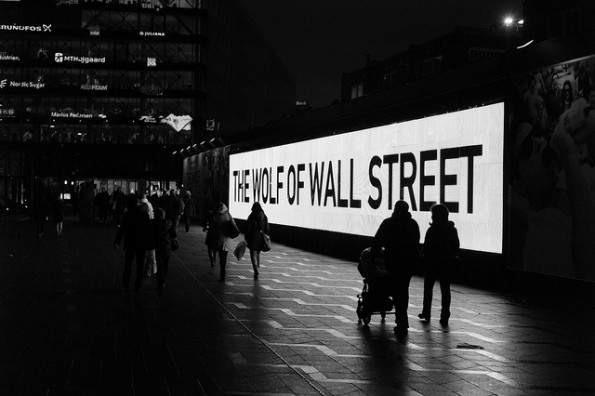 Amazon has a fantastic deal on a fantastic movie. Get The Wolf of Wall Street (blu-ray, DVD, digital copy) for only $9.99, with a regular price of $39.99.
I was intrigued to watch The Wolf of Wall Street after seeing the buzz about it around Oscar time. Once I watched it, I was actually quite shocked because I had no idea about plot or anything like that, just that Leo and Jonah starred in it. I have to tell you, this movie is not for the faint of heart. There is A LOT of sex in it. I personally don't mind seeing sex in movies, but truly, it is every few minutes. The movie is definitely entertaining and makes you want to keep watching to see what will come next.
Don't just take my word for it, see what this reviewer who gave it five stars had to say:
I have to admit this is a movie that draws you in and takes you on a roller coaster ride. For sheer absurdity and entertainment and based on a true story this is hard to beat.
There were a few reviewers who gave it one star for varying reasons, one which would be no real story. I'd have to argue against that point, considering it is based on true events. Another said it made them sad that people like this actually existed, which could be true, but that does make good movies. One reviewer made this very obvious statement:
The use of obscene words, the extent and quantity in this film, is totally abhorrent to our family. For most people this would not be a film for the family to view.
Yes, do not watch this with your granny or your children.
As for pricing, this is definitely the best deal out there as Future Shop sells it for $21.99, Walmart sells it for $19.96 and Cineplex sells it for $19.96.
You'll have to spend another $15 to get free shipping.
Photo credit: Sigfrid Lundberg
(Expiry: Unknown)