Amazon Canada: Wizard of Oz Anniversary Edition Only $15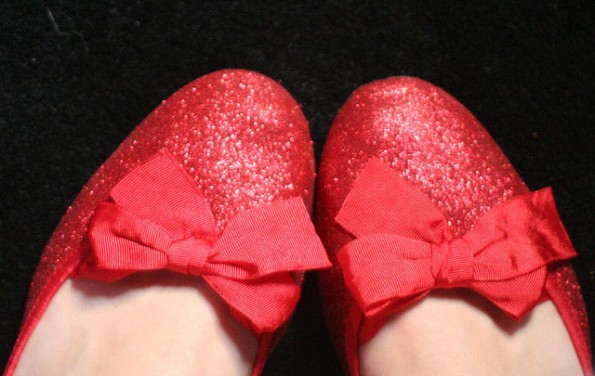 Get the 75th anniversary edition of the Wizard of Oz on Blu-Ray 3D, Blu-Ray and UltraViolet Bilingual for only $14.99, was $43.99 at Amazon.
There are different versions of the Wizard of Oz's anniversary edition, one being the collector's edition, which I blogged about before Christmas. This is not that collection, as it only comes with the discs. I tried to price compare and found the anniversary edition at Walmart for $80! It says it has the same items as the one on Amazon, but the price totally overwhelms me!
If you've never seen the Wizard of Oz, all I have to say is, "seriously???". This movie is the classic of all classics and it was even featured at this year's Academy Awards, so I know even the youngest of Moosers have heard of it. I saw this movie at least 50 times in my youth and my kids have all seen it too. If I had a blu-ray player, I'd love to get the 3D copy and see all those flying monkeys coming right at me. Ok, maybe I wouldn't, those monkeys are quite creepy.
As a special feature, your discs will also include a new feature length documentary of the Making of the Wonderful Wizard of Oz. Almost every one of the 361 reviews of this set on Amazon give it a 5-star rating, and those who don't, hey, what do they know?
You'll have to spend a bit more on something else to get your shipping free as it is a $25 threshold.
Photo credit: Ali Elan
(Expiry: Unknown)