Amazon Canada: Up to 75% Off Popular Movie Titles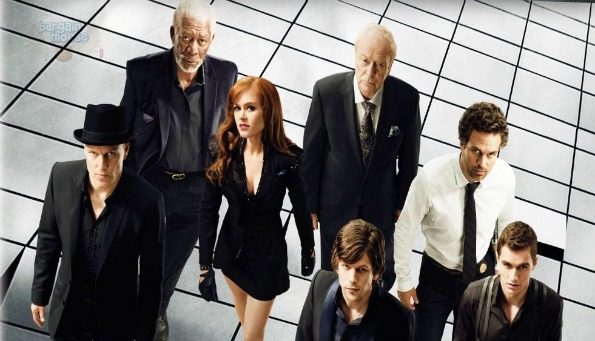 Amazon Canada is offering up to 75% off popular movie titles right now.
I actually found out about this sale when three items I had in my cart suddenly dropped in price by a very good amount!
Ever since I saw part of Now You See Me / Insaisissable [Blu-ray + DVD + Digital Copy] on a plane, I have wanted the movie so badly. It is a fantastic movie and not only does it include a couple of my favourite actors (Michael Cain and Mark Ruffalo) but the plot is fantastic and the movie is a lot of fun to watch. Originally $26.99 it is now $14.99 and on my 'to buy' list.
Another movie on my 'to buy' list is one I already own on DVD but I wish to upgrade to blu-ray. I just adore Robin Hood: 40th Anniversary Edition [Blu-ray + DVD] (Bilingual) which is the Disney Robin Hood done a way back. It is the movie I watch when I am sick or not feeling well because it brings me lots of comfort and tons of little kiddy joy. Originally $26.50 it is now on sale for $15.
The same day that both those movies went down in price I also noticed that Robin Hood: The Complete BBC Series went down in price (though I'm not sure if it is poart of this sale or not). This series has Richard Armitage (who plays Thorin in The Hobbit movies) in it and I adore him. Originally $139.99, it is now on sale for $64.99 which is the lowest I have seen the set ever.
I have really eclectic tastes so be sure to check out the sale section to satisfy your own style.
(Expiry: 27th March 2014)