Amazon Canada: Up To 50% Off For Dummies Guides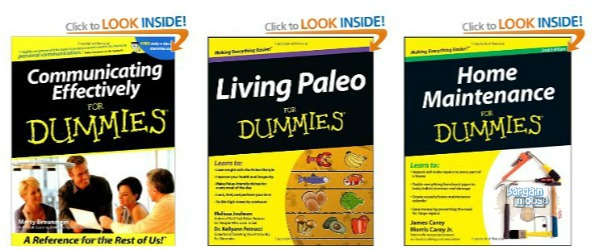 Amazon Canada has up to 50% off all of the For Dummies guides, so if there is something you need to learn, this is a great time to buy one or more of these how-to guides.
The For Dummies guides have a guide for almost anything there is. It is a great guide for the basic beginner who wants to learn everything on a certain topic. I've read a number of their guides and they really are comprehensive, easy-to-read and even humorous ways of learning something new.
Need help grasping Office 2013? There is a guide for that! (Reg. $41.99, now $21)
Start a new dream career and open a food truck. There is a guide for that too! (Reg. $27.99, now $14)
Bundles are also 50% off and what goes better together than wine and cheese? There is of course, guides for those! (Reg. $44.18, now $27.83)
Shipping is free!
(Expiry: 30th April 2013)