Amazon Canada: Up to 42% off Greenies Dog Treats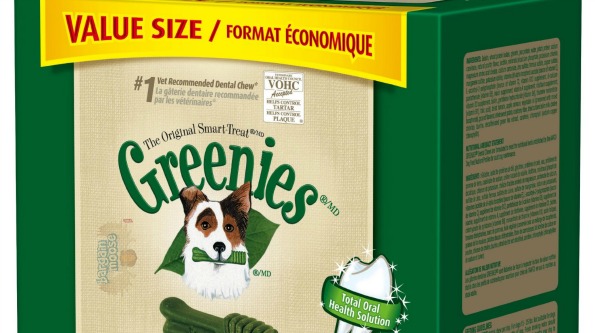 Amazon Canada has put the canister size of Greenies dog treats on sale for up to 42% off for lovers of dogs, dog treats, and good oral hygiene.
The canisters are your best buy to begin with as it is generally better value to buy in bulk as you get more treats for your money. With the canisters of treats now being on sale, they are an even better deal! Here are the four canisters of Greenies you have to choose from:
I don't have much experience with these for dogs, but my cat absolutely loves the Greenies for cats. I don't buy them for him enough because he goes absolutely nuts over them and molests the cat treat container.
These treats are supposed to be very good for pet oral hygiene and they are approved by the Veterinary Oral Health Council.
Get free shipping on orders of $25 or more.
Note: the expiry says the 9th on Amazon but this is an error. It should say the 16th.
(Expiry: 16th March 2013)