Amazon Canada: Up To 40% Off Honey Can Do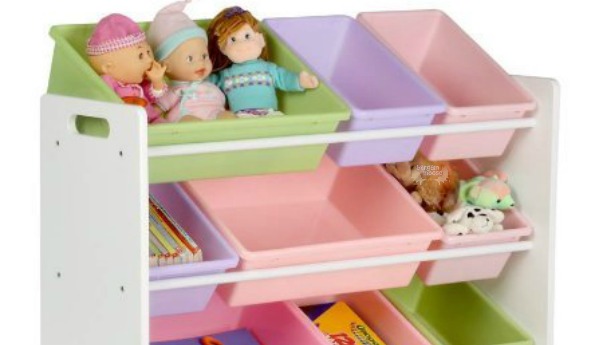 If Spring cleaning is on your list in the next couple of months (it is definitely on mine), you might need a little extra help with Honey Can Do. Honey Can Do is a line of products basically for storage. So if you aren't tossing it or donating it and need a place to store or organize it, this sale is for you.
I love organizing tools and the items at this Honey Can Do sale are quite intriguing. Sometimes you just wonder where the heck you are going to put certain things, and these items are life and space savers.
This heavy-duty triple laundry sorter with wheels and detachable laundry baskets is so perfect. I love the idea of sorting your clothes as you take them off and when the bin is full, you throw a load in the washing machine. I am the wait until the mountain of laundry is so high that I can't find my kids in it type, so this would definitely change my mindset. Was $69.66, now $42.49.
If the shoes piling up in your closet scares you more than the boogeyman (or the skeletons) in your closet, you need this shoe organizer and storage cubby for 10 pairs. Now, while most women would need a few of these (I think I'd need about 5), it is a start to corralling your shoe mess. Was $34.83, now $22.49.
If crafting is your thing, this 12-drawer organizer studio cart is so good. Not just for your crafts, you could use it to store kid's crafts, wool, toys, and so much more. If you need drawers, this is what you need. Was $93.26, now $79.99.
Shipping is free on a $25 spend.
(Expiry: Unknown)