Amazon Canada: The Dark Knight Trilogy: Ultimate Collector's Edition Was $110 | Now Only $30 (EXPIRED)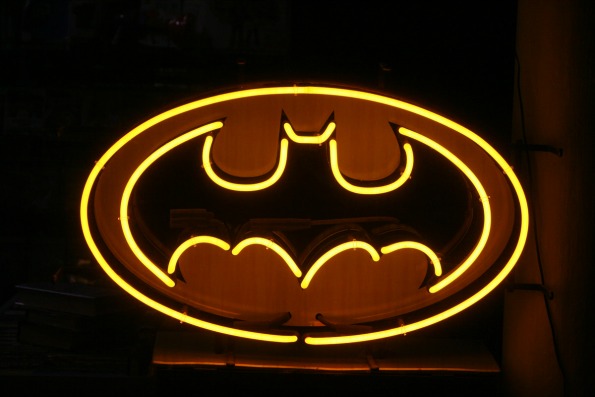 Save 73% on The Dark Knight Trilogy: Ultimate Collector's Edition on Blu-Ray, now only $30 (was $109.50) @ Amazon.ca plus free shipping. This deal is Amazon's deal of the day for their Boxing Day Sale.
This set includes three films that chronicles the origins of Batman.  I do not consider myself Comic-con material, but the Batman series is one of my favourite superhero series. To enjoy these films you should enjoy lots of action with a touch of humor at times and the ability to wrap up in a dark brooding super hero character.  Here is a brief overview of the three films for those who do not know much about the legend or series.
The first film "Batman Begins" starts early in Bruce Wayne's life at the scene of his parent's murder. This event sparks him at a young age to travel the world seeking to right injustice. Bruce Wayne then later returns to Gotham City to reveal his ultra-ego Batman. He uses his strength, speed and high tech gadgets (thanks to a hefty inheritance!) to fight crime and sinister bad guys.
The second film, "The Dark Knight" picks up where we left off. Batman joins forces with Lt. Jim and the Distract Attorney to wage war on crime in Gotham City. They find themselves caught in The Joker's tricks, one of the most iconic Batman series villains. Batman must save Gotham City as The Joker attempts to thrust Gotham into his somewhat mad anarchy.
The third film, "The Dark Knight Rises" picks up 8 years later and Batman has vanished. Batman is held responsible for the death of an important character from the second movie and has created a self-imposed exile. His pain is overwhelming and there is lots of suffering and brooding. The combination of two villains threatening the city forces him to put on his cape again and try to save Gotham from a crushing evil.
Special features of this set include:
48 page hardcover book to rehash all the details of the films
5 collectible cards featuring Bane, Harvey Dent, Ra's al Ghul, Joker and Scarecrow
3 vehicles featuring Tumbler, Bat Pod and Bat Mobile Five
Extra special deatures including: The Creation and Impact of The Dark Knight and an exclusive interview with Christopher Nolan and Richard Donner
Let us see how the competition is stacking up for this deal of the day:
$54.87@ Walmart.ca
$55.99 @ BestBuy.ca
$55.99@ Futureshop.ca
$82.12 @ Chapters Indigo
$89.99 @ London Drugs
Most people who have reviewed this set seem to report they enjoy almost every minute of their purchase. One of the many happy reviewers said:
You get every single film, tons of extras, and a bunch of batmobiles! Perfect for collectors.
Many more reviewers wrote quite a lot about their love for the series and the extras in this set. Overall this blu-ray set seems to be a hit with Batman fans.
Check out all the great Amazon.ca Boxing Day Deals. Deals change quickly at Amazon so it is best to check this retailer frequently to score great deals.
Image Credit: Bruce Fingerhood
(Expiry: 24th December 2014)