Amazon Canada: SodaStream Genesis Starter Kit Was $100 Now Only $60 (EXPIRED)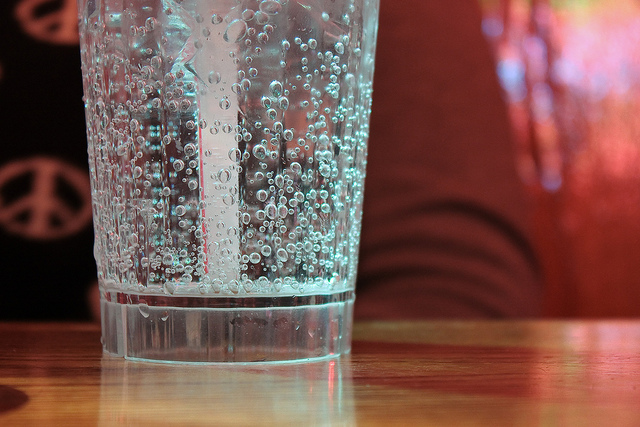 BUMP - back in stock for Cyber Week deals @ Amazon! Get the SodaStream Genesis-Titan in silver with mini cylinder starter kit for only $59.99 at Amazon as a Black Friday lightning deal right now. This regularly sells for $99.99, so you are saving $40.
I have been going back and forth with getting this is a gift for my family. They are bubble lovers and my oldest really is a pop addict. We don't let him have too much, but when he does he savours it. I can tell the teenage years are going to be full of pop and chips for that kid when I'm not looking.
My husband also loves a good soda and he would be very happy to get this as a gift. I think it sort of fun to make your own pop and I remember as a kid we had something sort of similar.
Yesterday while looking at Hudson Bay's KitchenAid sale, I realized that they now make a SodaStream-like device, that is actually powered by SodaStream. It is gorgeous! But it is wayyyy more money than this device here.
This is the first time I've seen the price for this unit be this low, which makes it a great time to buy if you've been humming and hawing about getting one. My friend has one and we had a lot of fun mixing up our own concoctions for soft drinks at her house one day. This is also great if you love to have a few rum and cokes in the evening, as it takes only 30 seconds to get your cola all bubbly. My friend uses it for the soda water mostly.
Price comparing, every store out there has it for the $100 price. Stores like Shop.ca, Staples and SodaStream's store all have it for regular price.
There are no reviews on Amazon, but I found one on Shop.ca:
I have been using the sodastream system for a while now, and have found it to be quite good for a daily soda drinker. Having fresh fizzy soda water on hand at any moment is great.

It is excellent for mixed beverages(in lieu of soda water), flavoured beverages using syrups, italian sodas etc
Shipping will also be free for this item. Since this is a Lightning deal, it could go quickly, although I'm going to hazard, it will be here for at least a few hours.
(Expiry: 8th December 2014)
Photo credit: Bart Heird