Amazon Canada: Skylanders Giants Start Pack Only $30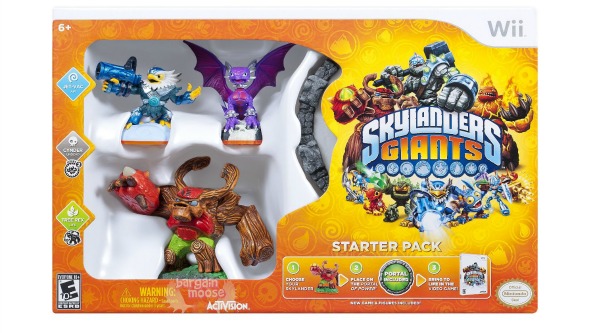 The Skylanders Giants starter pack with portal and three figures is on sale at Amazon for only $30, was $59.99. Price comparing at other online Canadian retailers, everywhere sold it for $59.99.
All of the kids around here talk about Skylanders constantly. My middle son is obsessed with Skylanders and here's the kicker - we don't have a working Wii. At his recent birthday party, he asked everyone for Skylanders, just to play with! Since we are considering getting a Wii U for them for Christmas, I thought this was a fantastic side gift. You can play Wii games on your Wii U, so I might as well take advantage of the good price on this, since my son doesn't care about the latest and greatest and I won't have to pay full price for the new Disney Infinity (yet).
Here is a glowing review for this set:
Great christmas present for my 6yr old. And while sometimes the search for the skylanders giants can be maddening, you can play the game without having collected them all. It's fun for all ages.
I have also heard that trying to find certain skylanders are difficult, but I'm not going to be "that" mom who has to rush out and get their kid the hard-to-find item just because they might want it for a few months. I like getting 50% off after waiting a bit to find the item easier and cheaper!
Shipping will be free for this item.
(Expiry: Unknown)