Amazon Canada: Skip Hop Complete Sheet Sets Only $99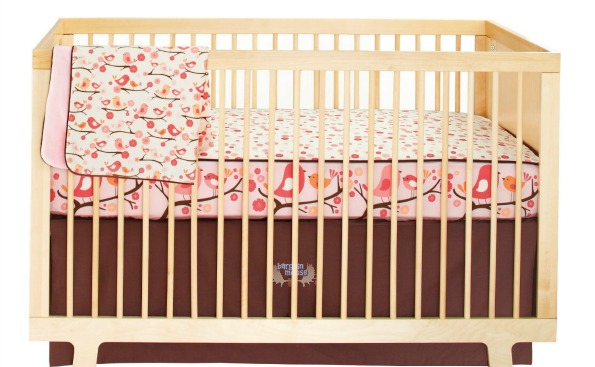 Originally, I was going to write about the Skip Hop sale at Well.ca, but being the diligent Mooser that I am, I price compared and found that Amazon had quite a few of the complete sheet sets at a cheaper price. You can get the entire sheet set with wall decals for only $99.07, was $120, with free shipping as well.
These Skip Hop sheet sets are incredibly cute. If you are buying for a new baby, buy lots of sheets. One sheet set is definitely not going to cut it, what with diaper leakages, spit-up incidents and full-on puke sessions. But, when you are bringing baby home to sleep in his/her own crib for the first time, you want that photo of the cute sheet set with baby sleeping on it. You can buy the set, and then buy additional of the same sheets or neutral sheets to make the rest of the bedding and the wall decals it comes with.
What's included in each set:
200 thread-count, 100% cotton sateen 28 x 52 x 8 sheet
Four sheets of easy to apply, peel & stick decals
100% cotton knit on the front and 100% poly plush velour with linen piping on the back nursery blanket
30 x 40 linen crib skirt
I love the mod dot pattern and the springtime birdies. If you aren't happy with the patterns for sale on Amazon, you could head over to Well.ca and pay a few dollars more. These are still the cheapest prices out there for these sheet sets.
Shipping is free for this purchase.
(Expiry: Unknown)