Amazon Canada: Select Skip Hop Zoo Lunchies Only $10.79 (EXPIRED)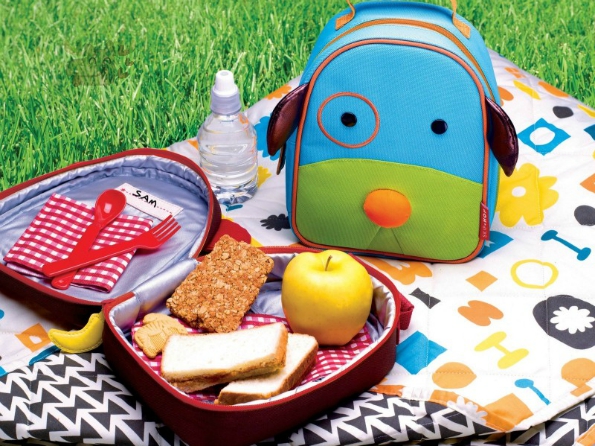 Skip Hop is an extremely popular brand of children's back to school supplies including lunch bags, backpacks, water bottles, and more. Currently, a selection of Skip Hop Zoo Lunchies is on sale from $16 down to $10.79 at Amazon Canada. Receive free shipping on $25 or more.
Not quite all the animals are on sale for this price but many of the bags are discounted including: Giraffe, Monkey, Zebra, Cat, Fox, Frog, and Ladybug. I am delighted at such a large selection of creatures on sale and can accurately say that this is the best price for these bags online. I price compared with other online retailers and the lunchies will cost the following at other retailers:
$17.95 @ Chapters Indigo Canada
$22.99 @ Bed, Bath & Beyond Canada
$17.99 @ Toys R Us Canada
$17.99 @ Snuggle Bugz Canada
As you can see, the nearest price is over $7 more than Amazon Canada's price for these lunch bags. Heck, even the nearest competitor still costs more than Amazon Canada's original price. I also looked up these bags on the SKIP HOP website where they retail for $15 USD straight from the manufacturer. Either way you run the numbers, Amazon Canada has a fantastic deal on right now.
These lunch bags are the ultimate lunch bags for kids everywhere. They are made with fantastic animal faces on them in bright colours. Each lunchie is insulated to keep your child's lunch cool while at school. I have long wanted to buy one of these SKIP HOP lunchie bags for myself. Even though I am an adult, I have a real soft spot for these cute little things and i know the backpacks would be too small. Out of the sale bags, I would probably purchase the fox or the giraffe.
Overall, these lunch bags are a fantastic buy. They are also quite popular with the kids so you are sure to score some brownie points when you give one to your soon-to-be-in-school child. Back to school is coming up fast so order your bag soon so you will receive it before your child goes back.
(Expiry: Unknown)