Amazon Canada: Save Up To 90% On Textbooks + $10 Off Essentials WUB 2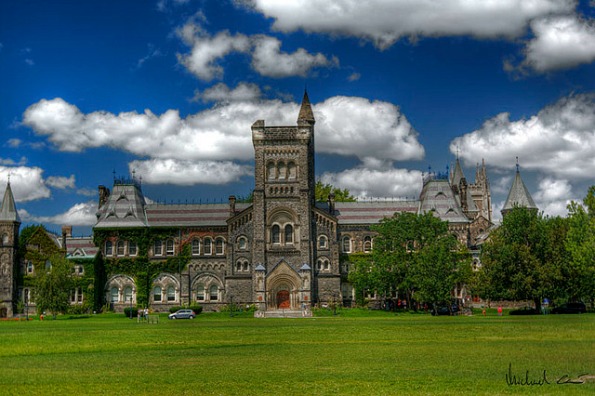 Instead of the most wonderful time of the year, we should call back to school time the most expensive time of the year. Whether you are going into grade two or the second year of your B.A., you need to buy stuff. If textbooks are on that list, think about checking if Amazon has them. They have up to 90% off used textbooks and 35% off new ones. Plus, when you buy two books worth over $100, you'll get $10 off other types of back to school essentials.
I remember the sad sighing I did after leaving the campus bookstore: one, because of all the reading I would be forced to do (even though I enjoy reading), and two, because I didn't have any more money left to go out and party that night. I guess I didn't have time to anyway, since I had to get started on all that reading. The bookstore was the only spot I had to shop at in those days, seemingly so very long ago, but nowadays you have choices of where you'll get your books.
If you buy at least two qualifying textbooks in the Amazon textbooks store, which total over $100, you'll get a credit for $10 to purchase eligible health and personal care items. The credit won't be added to your account until your purchase has been shipped, and you'll get an email when the credit is in your account. You have until October 5th to make your purchase and you have until November 30th to redeem your credit.
Amazon makes it easy for you to find the book you need, as you can search by title, author or ISBN. I don't think it will be difficult to get your credit with this deal, since most textbooks are over $100, unless you have to buy a bunch of smaller ones. I took journalism and sociology and there were many, many textbooks, mostly expensive ones. There is also nothing wrong with buying a used book, unless you are planning on keeping the book for reference for many years, so consider used!
Shipping is free when you spend over $25, so there is at least that consolation.
(Photo Credit: Michael Caven)
(Expiry: 5th October 2013)