Amazon Canada: Planet Earth Complete Series DVDs Only $24.99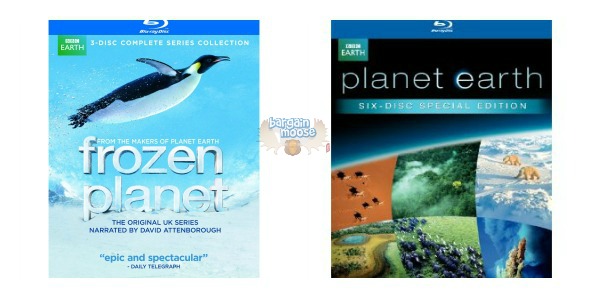 Get the Planet Earth series from Amazon.ca on Blu-Ray for only $28.49 (reg. $99.90) or on DVD for only $24.99 (reg. $74.99). The Frozen Planet complete series on Blu-Ray is only $24.99 (reg. $62.40) and on DVD for $17.99 (reg. $49.98).
The Frozen Planet series is a BBC nature documentary that takes you to the Arctic and Antarctica to view the many life forces that exist in these extremely remote and inhospitable locations. With beautiful and awe-inspiring video, this documentary will have you gasping at the wonders of our frozen world.
The Planet Earth series is a 6-disc series, also known as the greatest series ever filmed about our wondrous earth. You will learn so much about our earth and its inhabitants, all in beautiful HD video.
Shipping is free on these items.
Expiry: Unknown