Amazon Canada: Northern Exposure: The Complete Series for $88.99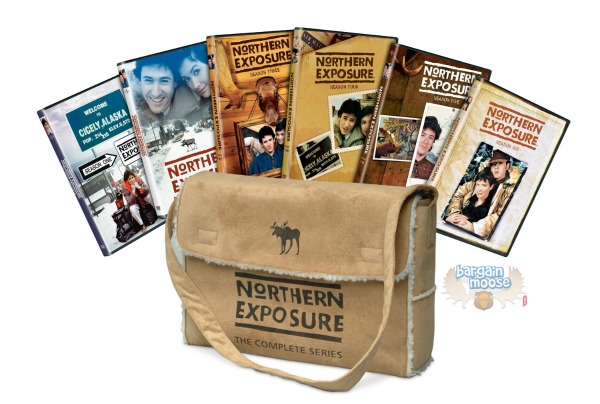 Still looking for a Father's Day gift? If he is a fan of the 90's tv show Northern Exposure this would be a great gift set. The original price is $229, on sale for $88.99, that's a 61% savings.
Although I did not watch the show religiously the first time around, in fact it was more background noise when I would be visiting my older sister, it is on my list of shows to check out. As I recall, this series had a fairly good fan base back in the day. As expressed by so many reviewers on line, the show holds promise that it withstands the test of time with the clever script writing, character development and overall love for the show, which definitely makes me want to move it up on my list of tv shows to watch.
This is great story and character driven tv, an absolutely classic series. The characters are endearing, quirky, and memorable. This is especially interesting to watch in this format because the story stands out so much more than watching on tv with commercials.
If Northern Exposure isn't quite up your alley, Amazon.ca has another tv series box set coming up on their Deal of the Day: Everybody Loves Raymond. The set will be 58% off tomorrow, one day only.
Another tv show with a loyal fan base, as evident by this reviewer:
This is a great compilation at a good price and we are enjoying it immensely. We are viewing all shows of all 9 seasons in order which adds something to the whole experience. We are having a lot of really good laughs.
Both options include FREE Super Saver Shipping as they are over the $25 minimum.
(Expiry: 11th June 2014 for Norther Exposure and 12th June 2014 for Everybody Loves Raymond)