Amazon Canada: Mr Block Head Kids Morphsuit Was $30 | Now $25 & Free Shipping (EXPIRED)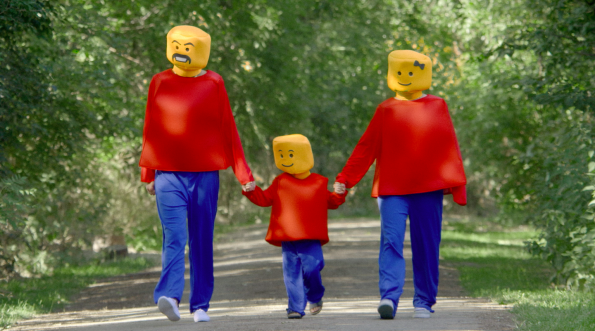 Does your kid love LEGO so much they want to be LEGO for Halloween? Well, they can be! Get this Mr Block Head morphsuit from Amazon with a regular price of $29.99 and now $25.22 and you'll also get free shipping.
What I like about this costume is that it won't hurt as much as the real LEGO does when you step on it.But seriously, this is a totally cool costume. It actually has some impressive features like customizing your own face with stickers. So the face you see in the photo on Amazon is actually not the face you have to have. This suit will fit kids aged six to eight (or older or younger kids who fit that particular mold).
Based on reviews on Amazon.com, this morphsuit has four stars. Those who love it say it is good quality for the price and that it fit even larger kids. Those who didn't love it said the stickers were hard to stick on and that it could get hot. I like that the reviewers could dress it up even more with other accessories and one kid went as Emmet. They said the costume got lots of good reactions as well.
I took a look around to see if I could find this suit anywhere else and found the store Morphsuits Canada where they did sell this costume for a whopping $54.99, but it looks like it is no longer in stock.
I'm seriously considering getting this for one of my boys this Halloween and I'm totally scared it is going to sell out before they get home from school and I ask them. Do I take the chance and just get it? I think they would love it!
I know it is only September but Halloween sneaks up on you super fast. Be sure to check out our list of hot deals on Halloween items!
(Expiry: Unknown)