Amazon Canada: Movies & TV Shows for $5 or Less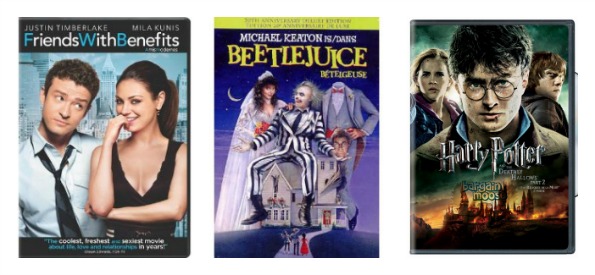 Amazon Canada has a pretty spectacular deal right now on some of their movies and TV shows DVDs.  You will be able to find a ton of them all for under just $5!
You will find a great mixture of older movies and newer movies and all of them are $5 or less.  There is also a great mixture of movies and TV shows for the young and young at heart.
If you are looking for a great romantic comedy, check out Friends with Benefits that was $14.99 and is now just $5. It has eye candy for the women with Justin Timberlake and for the men with Mila Kunis which makes it a great date night movie.
If you are looking for more of a family movie, I suggest The Princess Bride 20th Anniversary Edition that was $15.58 and is now just $5.  It has humour that is perfect for both young and old making it a great family night movie to watch. It was actually one of my favourite movies growing up and it is one of those movies that I can watch over and over again.
As for some of the TV shows, they are mainly older shows or kids shows.  One of my kids favourite shows called Thomas and Friends: Rescue on the Rails is included and at just $5 now (it was $9.99) it is sure to be a hit with the toddlers. At 50% off the regular price, it is very affordable now!
You will notice that there are more movies than TV shows but with a selection of a few hundred deals to choose from, there is something for everyone.
You will get free shipping when your order is $25 or more.
(Expiry: Limited Time Only)