Amazon Canada: M&M's 24-Count Box Was $70 | Now $20 (Expired)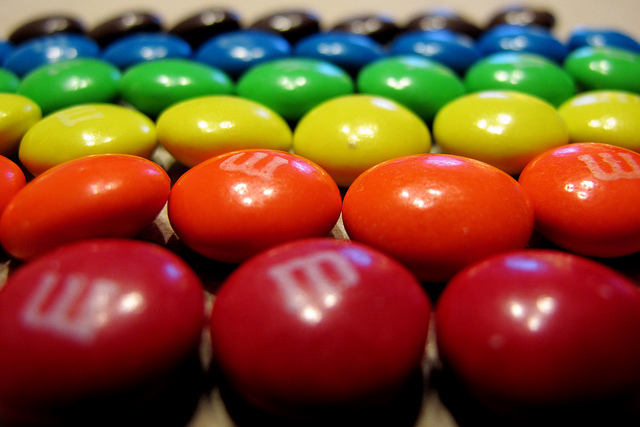 Christmas is over and all the chocolate is gone. For some of us, that's a good thing, for others, we need the chocolate! Amazon has a sweet deal on a 24-count box of M&Ms candies. You'll get 24 bags of the 120g bag for only $20.71, with a regular price of $69.36. This might be good for loot bags, parties, fundraisers or if you are so inclined, so save for Halloween (check the expiry).
There really is so much you can do with this deal. Don't just think about it like you'll eat 24 bags of M&Ms. If you have any sort of event coming up where candy might be a nice gift, like a shower or even for your wedding, this is a great deal. I'm imagining something like the cute wedding decorations here at Tropical Wedding Decor where they were packaged up nicely and given as a wedding favour. Imagine a vase filled with M&Ms as a centrepiece that guests could pick at while waiting for dinner.
I've also been to birthday parties where they had a candy buffet and that was always a huge hit with kids (and the parents). I personally would just give these out in the loot bags for my next son's birthday party.
Price comparing, Walmart sells the 120g bag in-store for $2.58 a bag. You are getting these for $0.86 a bag, which is a significant savings.
Amazon offers free shipping on orders over $25, so you might want to see what other candy deals you can get.
If you like Twizzlers, get the 36-count of Twizzlers pull-n-peel cherry for only $3.27, with a regular price of $11.14. You could also get the 50 count fun size Mars bars, which was $10.99 and now only $4.71. I know my husband would love this for Valentine's Day! Mars is his favourite and he likes having little chocolate bars in his drawers in the office.
If Snickers is more your style, you can get a 12-count of the 130g bag of Snickers Bites, with a regular price of $34.68 for only $17.45.
Again, I'm thinking candy buffet... mmmm...
(Expiry: Unknown)
Photo credit: Mr.TinDc