Amazon Canada: Le Creuset Enameled Cast Iron Moroccan Tagine only $139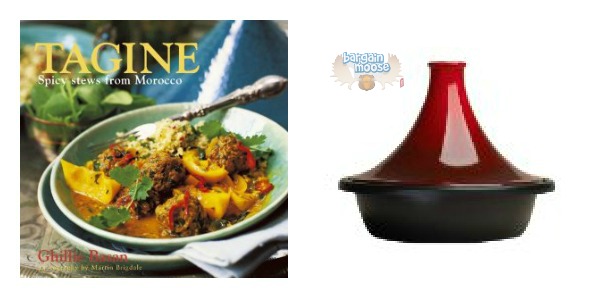 Amazon has some amazing deals online right now! This Le Creuset Enameled Cast Iron Moroccan Tagine is only $139 as compared to $230!
I have a love affair with Le Creuset. The look, the feel, the way it cooks... I drool over it. I've also always wanted a tagine. In case you don't know, tagines were developed in North Africa to slow cook foods with spices with little water so the food is moist but extremely flavourful. The cast iron base works with any heat source and the tall inverted cone keeps the top from absorbing the heat so it stays cool.
The reviews on this piece are phenomenal. With a five-star rating, people love the dishes they can cook, including how just average people can cook chef-worthy dishes.
There are many different colours of Le Creuset Tagines but the deal is on the Cherry red and it is gorgeous!
While you are at it, Amazon has a Tagine cookbook on sale as well. Only $13.68, regularly $19.95.
Get free super saver shipping with this item.
Expiry: Unknown