Amazon Canada: Koziol Kasimir Hedgehog Cheese Grater Only $16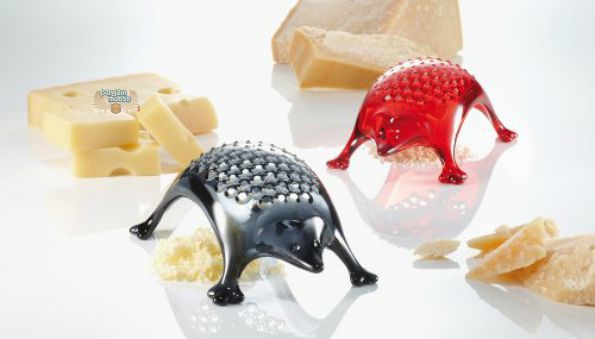 I found a cool and fashionable item that would make a great gift idea. The Koziol Kasimir cheese grater is shaped like a hedgehog and German-made. It is super cute and has fantastic reviews on Amazon. There are varying colours with varying price points but the cheapest among them is $16.13 for the red. This is sold by Amazon, so it is also Prime eligible for free shipping.
I had never heard of Koziol, so I looked them up and found that they sell some cool little kitchen and other home items made in Germany. It kind of reminds me of a German Ikea.This little hedgehog is made from melamine and is BPA free and was made without the use of softening agents. This might be important to some who believe that the soft plastics are the most dangerous, especially when using them around your food.
Reading the reviews on Amazon, reviewers loved how cute the design is but that it also is incredibly useful as a grater. They loved it as an accessory on the table where guests or family can grate their own cheese.
But, you can grate other things than just cheese like ginger or garlic or other spices. You can also throw it in the dishwasher when you are done, to make your clean up easier. Don't actually throw it, hedgehog might not like that.
The red is your best deal in terms of colour, but the transparent grey, which actually looks kind of shiny is a good deal at only $17.28. I'd wait on the clear and transparent orange as they aren't sold by Amazon, are over $30 and plus shipping.
The only other spot I found these graters that ships to Canada is on ebay. It sells for about $28, which is quite a bit more than Amazon's price.
(Expiry: Unknown)