Amazon Canada: Jillian Michaels Fitness DVDs $8 and Under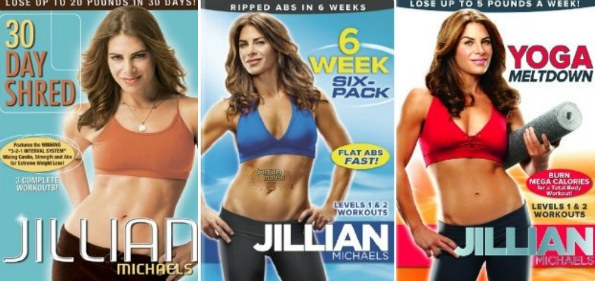 Time to shed those holiday pounds my lovely Moosers! Check out these cheap Fitness DVDs from Jillian Michaels at Amazon Canada. Get the Jillian Michaels 30 Day Shred for $5 (Reg. $14.95), Jillian Michaels: Yoga Meltdown for $6.88 (Reg. $14.95) and the Jillian Michaels: 6 Week Six-Pack for $8 (Reg. $14.95)
The reviews are insane, for the 30 Day Shed there are 164 reviews for a 4.5 star rating. 125 of those reviews give the DVD a 5 star rating!
Here are but one of the many reviews:
The best work out DVD I have ever purchased! Look forward to my 20 minutes a day, only 3 weeks later and I am noticing a difference! Improved endurance, strength, and overall toning! Can't wait to try other Jillian Michael workouts!
Expiry: Unknown