Amazon Canada: Indiana Jones Complete Adventure Collection Only $24.99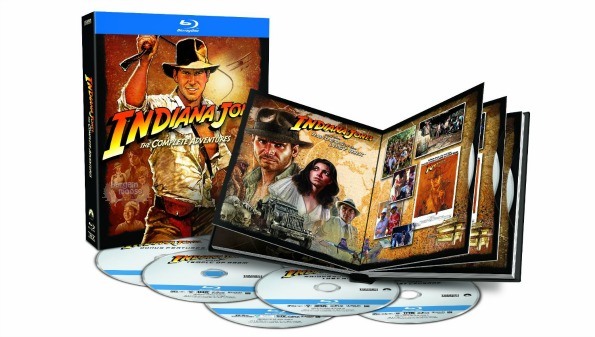 Today only, get the Indiana Jones Complete Adventure Collection on Blu-Ray for only $24.99, was $105.
If you love Indy and friends, or want to introduce this series to your kids, now is the time with such a great deal at Amazon. I recently let my son watch The Temple of Doom and he was immediately hooked. What kid doesn't love the crazy adventures Indiana Jones takes and the challenging situations he gets himself out of?
This collection includes:
Raiders of the Lost Ark
The Temple of Doom
The Last Crusade
Kingdom of the Crystal Skull
If you haven't heard of Indiana Jones for some reason, read the summary and the reviews, which are more than enough to tell you how fascinating these movies are. They are classic and even I, who typically doesn't like this type of flick, will sit and watch them with my kids and husband.
Shipping is free when you spend $25 and since this is $24.99 I would hope that counts!
(Expiry: 20th January 2014)